---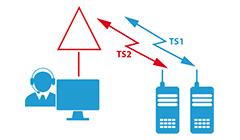 Stand-alone Repeater/Fixed Station
Explore the several single-site applications of
KAIROS:
repeater station with SIP/RTP interface, transponder, double-timeslot fixed station.
---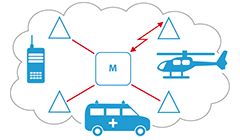 IP and RF Linked Networks
Our
KAIROS
is the perfect building block to assemble radio system infrastructures. It supports simulcast, multi-protocol, IP and RF narrowband connections, remote control and much more.
---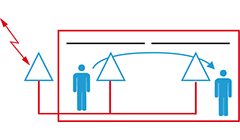 Tunnel/In-Building Coverage Extension
To synchronise several radio base stations in a tunnel, or underground, no GPS is needed: a simple and good IP connection (such as a LAN system, with a large bandwidth/high data-rate) is enough.
---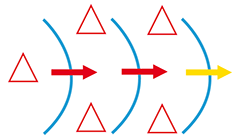 Alerting System
This is a special simulcast application network used for POCSAG or analog alerting purposes. The same network can manage both DMR/analog and paging communications.
---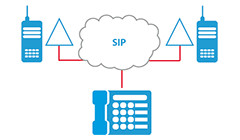 SIP/Mobility
Our
KAIROS
can extend a radio network to phone applications. It can also connect several radio networks (such as, TETRA and DMR) and can enable users to manage their mobility within multiple radio networks.
---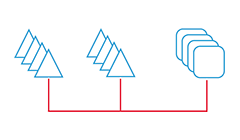 TIER III Trunking System
KAIROS
supports a number of digital trunking solutions, from single-site to multi-site simulcast or multicast systems. An internal Linux-based controller, some redundancy policies and the phone patching are just some of the available features.